UT announces 21 new computing faculty hires
Largest computing recruitment in history expands campus expertise
August 11, 2022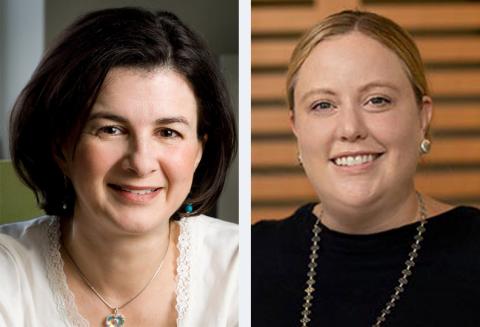 With growing enrollment and exploding student interest in computing on campus, The University of Texas at Austin hired 21 new computing faculty members across five departments and units this year. This represents the largest computing faculty recruiting efforts in the history of the University, welcoming members across multiple research areas to our world-class academic community.
The new UT faculty bring expertise in a range of topics from brain-machine interfaces to quantum computing to power electronics. Their research touches on a range of important applications, from health care to robotics.
"I am excited to welcome one of our largest group of new faculty in the increasingly interdisciplinary field of computer science," said Tasha Beretvas, senior vice provost for faculty affairs. "From AI and machine learning to ethics in technology, this new group of faculty demonstrates that we are committed to meeting the current and future needs of our students, the industry, and research."
Of the 21 hires:
Nine will join the Department of Electrical and Computer Engineering, including new chair Diana Marculescu, a pioneer in energy-aware computing, who will be the department's first female chair.
Eight will join the Department of Computer Science, supporting not only undergraduate and graduate students but also a new online master's program that will make graduate education affordable and accessible for thousands of students.
Two will join the Department of Statistics and Data Sciences, including new chair Catherine Calder, previously co-director of the Mathematical Biosciences Institute at The Ohio State University and a widely published expert in the field of spatial and spatiotemporal statistics.
One faculty member — Min Kyung Lee, a research scientist in Human-Computer Interaction at Carnegie Mellon University — will join the Texas iSchool as an assistant professor starting in January 2020.
Additionally, one faculty member — Feliciano Giustino, an electronic structure theorist and computational materials scientist — joined the Oden Institute for Computation Engineering and Sciences as the W.A. "Tex" Moncrief, Jr., Endowment in Simulation-Based Engineering Sciences Chair. He is also a professor of physics and a member of the Materials Science and Engineering Program.
For Computer Science and Electrical and Computer Engineering, the new hires represent a 10 to 15 percent increase in faculty.
Meet the new faculty:
The new faculty join UT Austin on the heels of the launch of Texas Computing, an effort that brings together exceptional faculty from across campus, unique interdisciplinary programs, and a large talented pool of students to create opportunities for learning and research unrivaled in the world.
New hiring is currently underway for 2020-2021 and will add as many as 20 more new faculty to UT Austin.
"UT Austin is a big place, with as much excellence in computing as anywhere in the world," said Don Fussell, Chair of the Texas Computer Science Department. "With the number of different units involved, it's not always obvious to people just how much is going on and how rapidly our presence in computing is growing. When you look at it all together, it's really quite impressive."